Like your dress, you need to carry a cool laptop backpack which shows your sense of style plus also gives you the best functionality possible. I am reviewing the functional yet cool backpacks here. for the best backpack review visit the fashion rama site. and by the way if you want to look super awesome you can check some clear or transparent backpacks after this.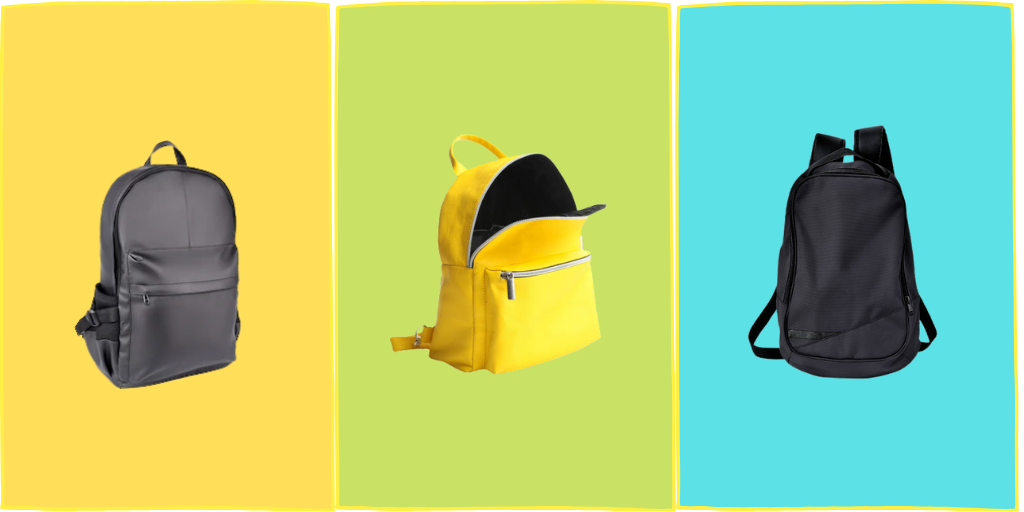 The best thing any new laptop buyer should do is invest in a really sturdy bag for the laptop for PC security. This may include anything from a rucksack or a reliable backpack. When you're spending essentially hundreds of dollars on such a complicated piece of machinery, you want to make sure you have the best method to protect your device and regular bags made of cloth just don't cut it.
The list of Coolest backpacks around
Osprey Packs: Cool backpack for everyday
Our first pick for the day is the Osprey's Flap Backpack which is essentially a really lightweight yet protective zippered backpack that looks as great as it feels.
It even comes with a cool upper pocket which allows you to store even more things in one bag.
Of course as the article is about laptops, this case has a special compartment for your electronic device which is internal and can also carry your smartphones, I pads and tablets without any problem.
The separate pockets that it has are excellent for not only storing more of your items but also for the careful organization and managing of them.
This organization is also great because you will never be in a pickle when you need a certain item from your bag especially if you are in a rush. The laptop is safely stored away but it is actually the ease with which you can also store its charger and power cables along with any other in a specialized compartment.
There are also light reflective blinkers light and reflective attachments on the back pack which essentially allow the user to remain seen by cars and commuters in the dark. This is also a great way to ensuring that your laptop is extremely safe from all harm.
The reflective blinkers attachments are really useful add on features however as most accessories they are sold separately and thus must be purchased extra. This is a slight let down as this will obviously increase your overall cost but in order to best preserve your laptop from harm, we recommend this added purchase.
Check out the detailed video:
Pros
Reflective blinkers
Lots of pockets
Separate compartment for laptop
Cons
Reflective blinker attachments cost extra
Thule Pack-n-Pedal: Best backpack for bicycle
Next up we have the Thule Pack n Pedal which is a seriously hardcore backpack which is heavily padded in order to protect your laptop computer or other electronics from harm. A flaw that we find in this particular bag is that it can only accommodate laptops which are 15 inches in length or shorter which can be a hindrance if you have a larger one.
However the positives definitely outweigh the cons if you're in the market for a good backpack that provides the best waterproof protection and the heavy padding is great in case you accidentally drop the bag. This cool back pack also has a roll top closure system which keeps it super dry and closed tight.
For cyclists and bikers, this bag is an absolute lifesaver as it is not on the side which will be in contact with your back but rather will be safe and secure on the front.
This makes your journey with the backpack much more comfortable and safe as many complain about the laptop causing discomfort as they drive and this can even be potentially harmful as it may divert your attention from the road.
The bag also offers a rain cover which basically can also be hidden away when not in use. This provides the most effective protection against rain. The bag is also fitted with a cool 360 degree reflective print which basically alerts cars or commuters that you are on the road.
Look at the brief introduction video:
Pros
Waterproof
Heavy padding
360 reflective print
Solo Hybrid Backpack: Convertible one
Next up we have the Solo Hybrid Backpack which is a 3 in 1 treat as it transforms into a laptop bag within seconds. That's not all however as it also converts into a regular and shoulder based backpack easily so that you have the most options.
The focus is on the laptop compartment in this device as it has a separate flap for the laptop which keeps it hidden and safe.
Again, it has a 15.6 inch cap on the laptop size which makes it excellent for smaller laptops such as a MacBook but not great for others. It is also pretty sleek though which can turn this apparent con into a win. It is sleek enough to store anywhere you like especially if you are a biker or cyclist and need to keep it safe while on the go. You won't have to bear the weight of a really heavy backpack so that is also a plus point.
The company also offers a really cool and impressive 5 year warranty which shows the level of support and trust the brand has in their products so the customer can purchase it knowing they are covered in case of any defects or issues. Its one of my fav backpacks for business laptop backpacks.
The shoulder straps on the bag are also amazing in the sense that they are magnetic ones which really allow the user to use them with quite a bit of versatility. It is made from a durable and long lasting material which is great for travel and a lot of wear and tear. The straps can even be taken off and put away when not in use.
check the video in detail to know more:
Pros
Magnetic shoulder straps
Versatile and durable
3 in 1
5 year warranty
Showers Pass Utility Backpack: With led lights for night
Next up, we have the Showers Pass Utility Waterproof Backpack which is such a popular product online particularly due to its premium quality nylon webbing. The product not only looks amazing but also has a great feel to it.
This bag will also only carry laptops 15 inches or under but since that is what most laptops range in size from; it might not be a serious concern.
When it comes to some serious water proofing features, this bag is at the top of the pack with its super quality and the amazing TPU coating which it has on the front side that is generally exposed to rain.
It also offers some really cool specs such as a removable waist strap to ensure your laptop bag is completely secure during transit, LED lights to ensure your safety in the night and of course a suspended laptop sleeve. For users who want a sleek and smaller bag, this is one of the best ones out there!
It can even be washed in the washing machine as it is completely machine wash safe which is great as it will get exposed to all of the elements such as dirt and grime when you are out.
Pros
Washing machine safe
TPU coating
Nylon Webbing
LED lights
Solo Arc Laptop Backpack: Solid and elegant
As usual, simplicity just works better and that is the explanation of adding the Solo Arc Backpack into our list as one of the best ones in the market today.
Solo Pro has a component that we wish every modern laptop bag offered: an alternate compartment that can lay level so that it is far easier to access your backpack even when you are travelling or on the go.
For many, the idea of ease of access of getting your laptop out from its bag is unheard of; however we guarantee once you experience its utility, you will not go back. It is definitely a real necessity in the world of laptop bags.
There's also a really cool front zippered pocket and front roll down organizer which is actually perfect when you need to store little things such as keys, wallets and also simultaneously organize them properly. The roll down bag is also a great way of space saving and utilization. This backpack will store practically anything from your electronic devices such as I pads, tablets, phones and their subsequent chargers but also your important documents, cars and work.
There are separate compartments for laptops ranging from anywhere between 14.1″ up to 17.3″. The "clamshell check quick arrangement" is the brand's patented mechanism which ensures that no matter the speed at which you travel you bag will come out of this situation unscathed and thus so will your laptop.
This product is not only packed with some amazing features, it is also very affordable. Now for anyone on a budget especially students, there is a serious need to get great quality but at a reasonable price and that's exactly what this product offers.
Check out the details in the video:
Pros
Clamshell quick arrangement
Roll down compartment
Affordable
AmazonBasics Laptop Backpack: Safe and economic
Last but definitely not least, we have the Amazon Basics Laptop Backpack which is such a versatile bag as it will not limit you to just storing laptops but will also allow you to store your chargers and cables, electronics such as I pads, iPods, tablets, smartphones and of course your notepads.
When it comes from amazon it ought to be good, wink wink.
This is the only laptop on our list today which actually offers you the choice to store even a 17 inch long computer which is great because this means you can store any kind of laptop you desire.
There are also super convenient multi-compartments which allow you to store way more than just your device and the padded sleeve for laptops are super safe.
The water pocket at the side is made from a strong mesh material which will allow you to keep hydrated and healthy while you go or are travelling. You can even organize your important items of personal belongings so that you can access them later on with more ease. So your keys, wallets, pens and other assorted items will be completely safe.
The included shoulder strap is really comfortable to the touch but it isn't as strongly padded as we would prefer especially in case of drops and damages. Though it is great to protect your laptop from mere scratches or minor drops, in the event of a serious drop or accident, it might not be able to do much.
This is one of the main let downs that we have observed in this product however, to be fair the straps are strong enough to make sure the device doesn't befall any mishaps so that is a definite plus.
Pros
Sturdy shoulder strap
Multi-compartmented
Mesh bottle carriers
Stores up to 17 inches
Cons
Only good for minor drops