Roasted Parmesan Zucchini is an universally loved dish. Zucchini is a summer squash never fails to surprise you. Zucchini being a garden veggie keeps on growing and giving. It makes you often perplexed with its growth. This dose of green brims with nutritional value. 
Tossing the slices of Zucchini with parmesan cheese and olive oil is a delight to smack on. From baking to plating it takes merely 15 minutes. Roasted Zucchini serves best with burger, chicken, burger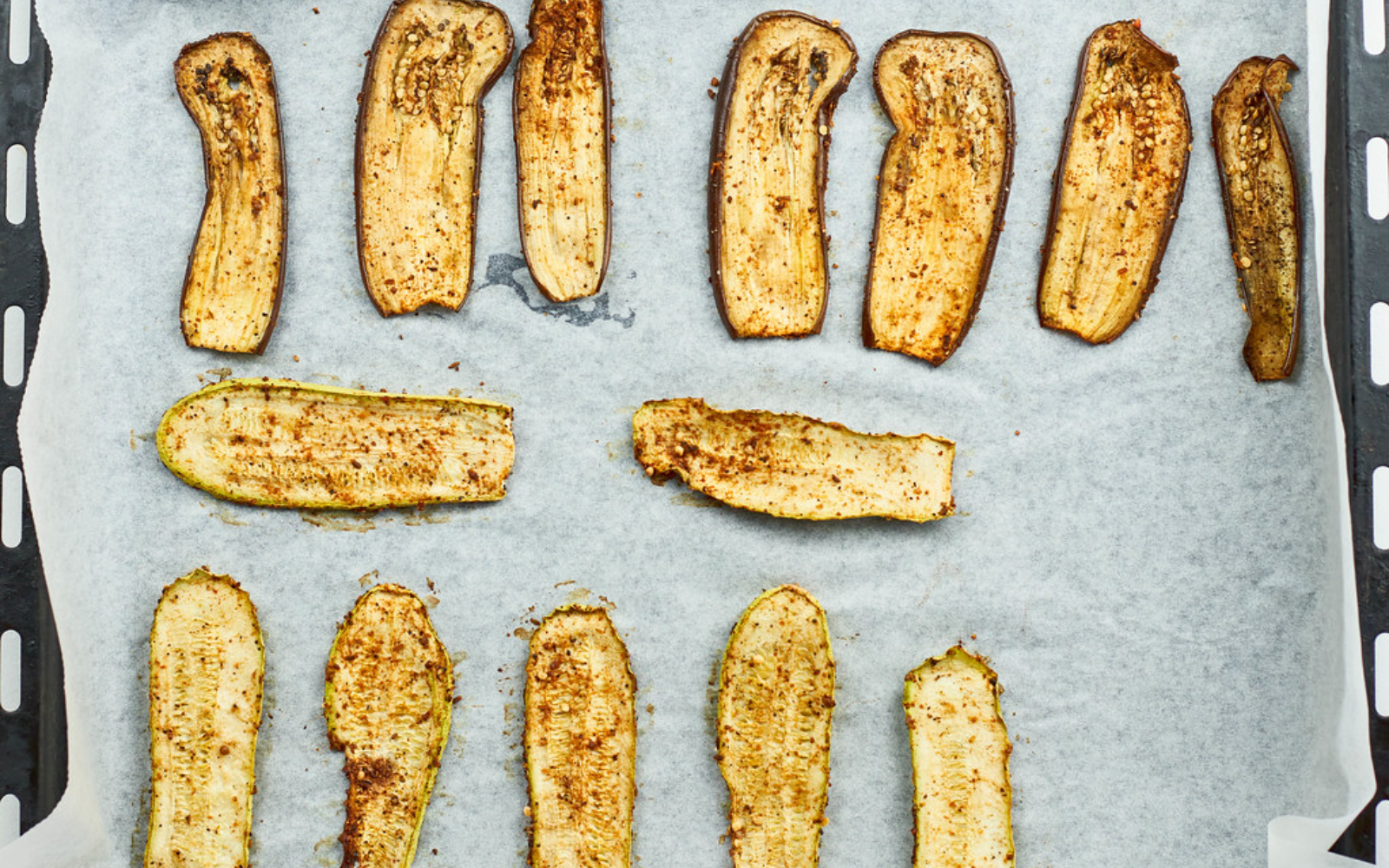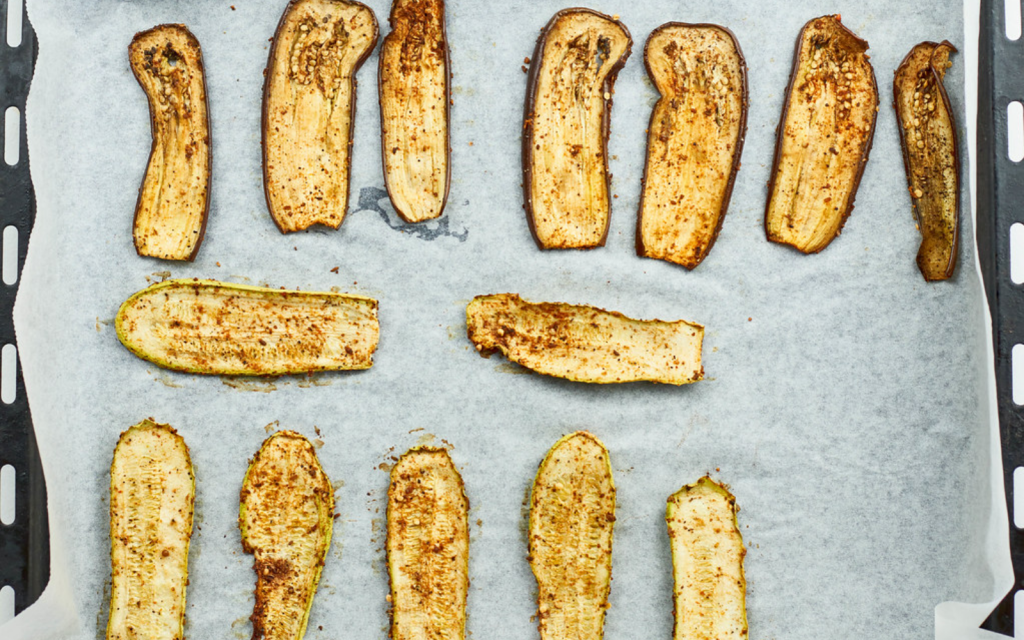 Greeny Zucchini
This green beauty never fails to disappoint you in terms of nutritional value.it is low in energy and this watery veggie is rich in potassium, Provitamin A, folate.It also acts as a low carbohydrate substitute.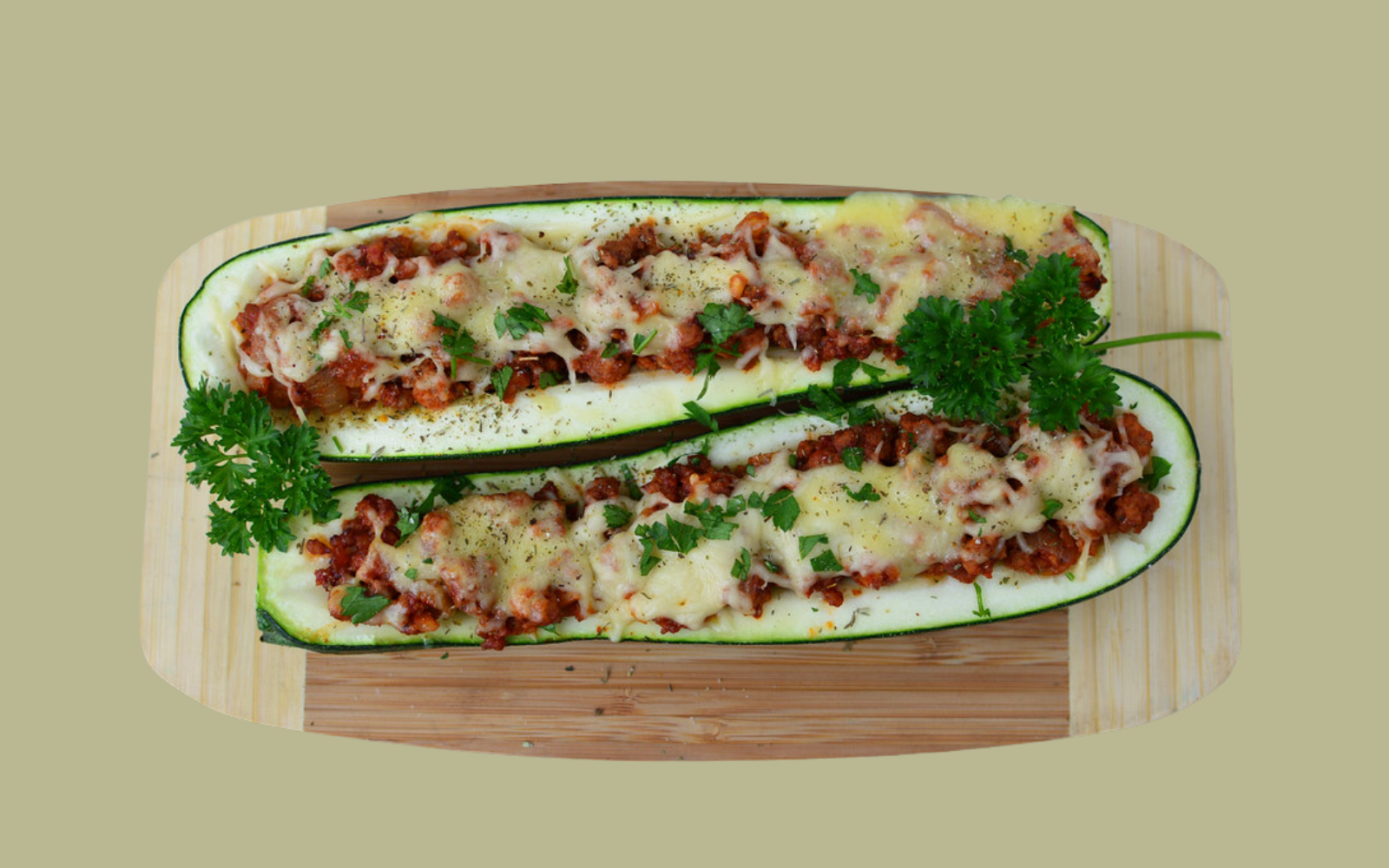 Initially, With the help of a knife, slice the Zucchini gently into round wheels.
Place the sliced zucchini in a big bowl and treat it with olive oil.
Sprinkle two tablespoon of garlic powder on it.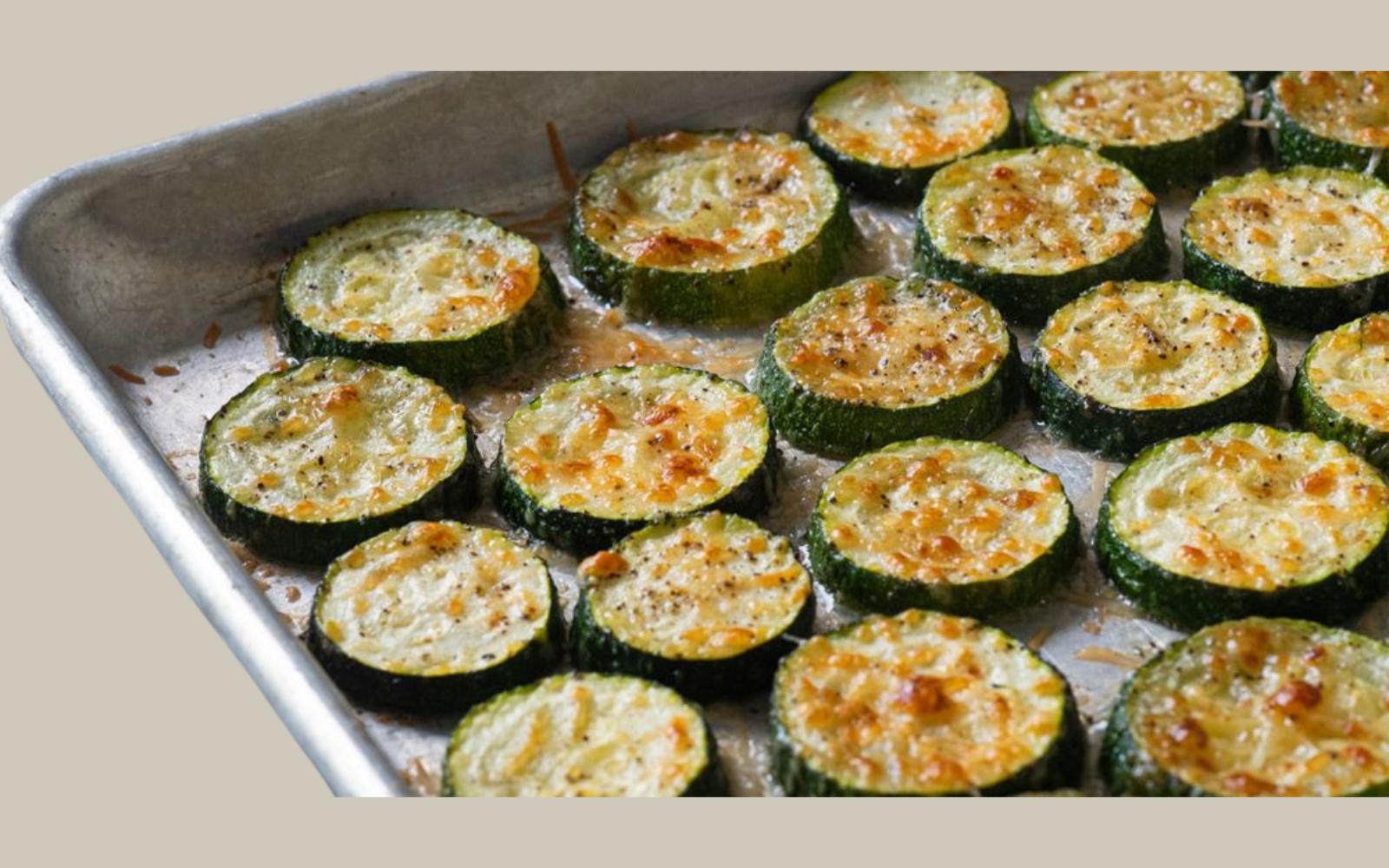 Add the needed amount of salt to it.
Toss it to evenly mix all the contents.
Now on the baking plate, place the sliced zucchini evenly without touching each other or overlapping each other. This has to be done perfectly to get a good roasting.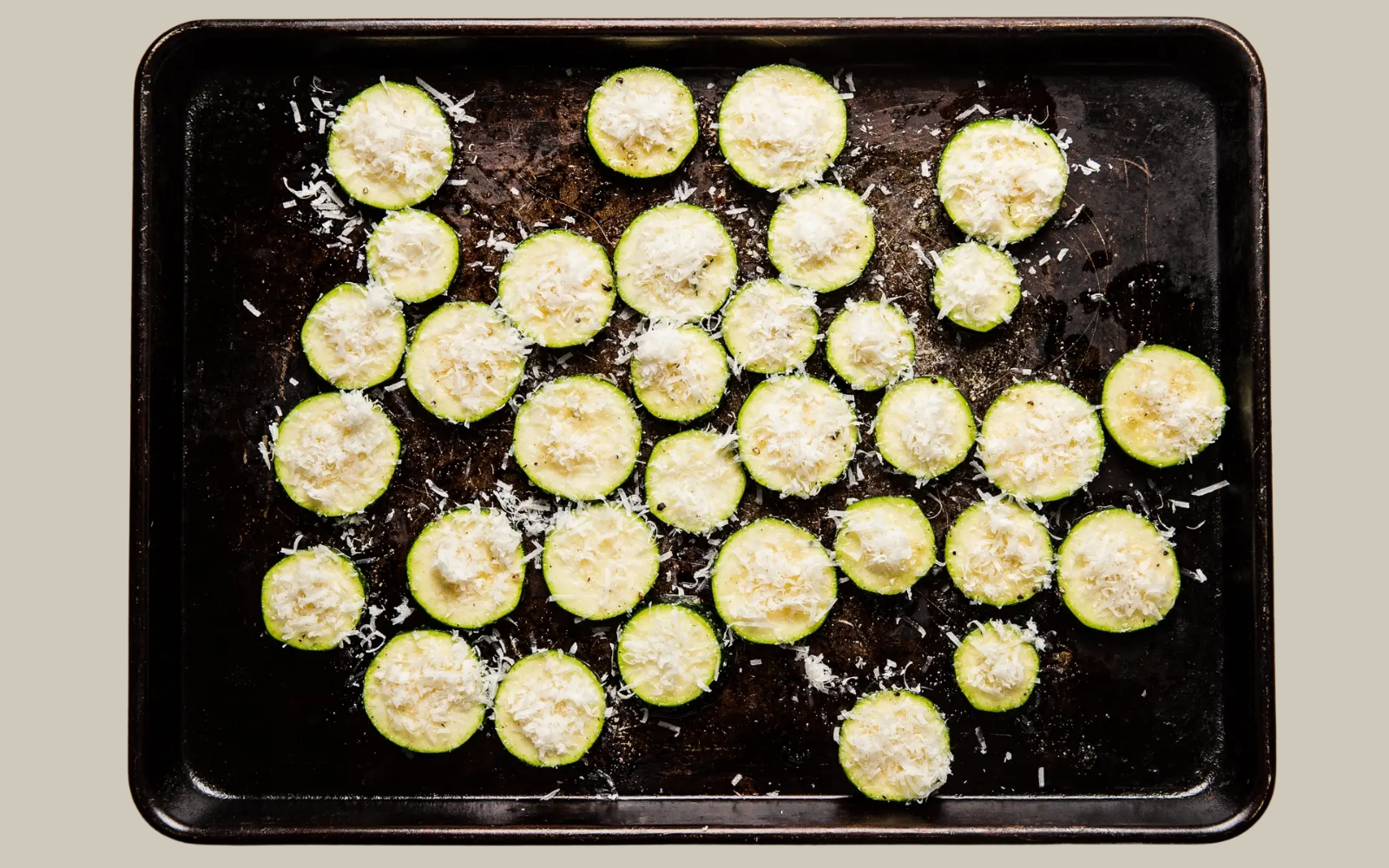 With your tender hands, Sprinkle the parmesan cheese generously over the evenly placed zucchini. Make sure that the parmesan is spread all over.
Bake it in the oven for 8 to 9 minutes. In 9 Minutes this roasted Zucchini is baked easily.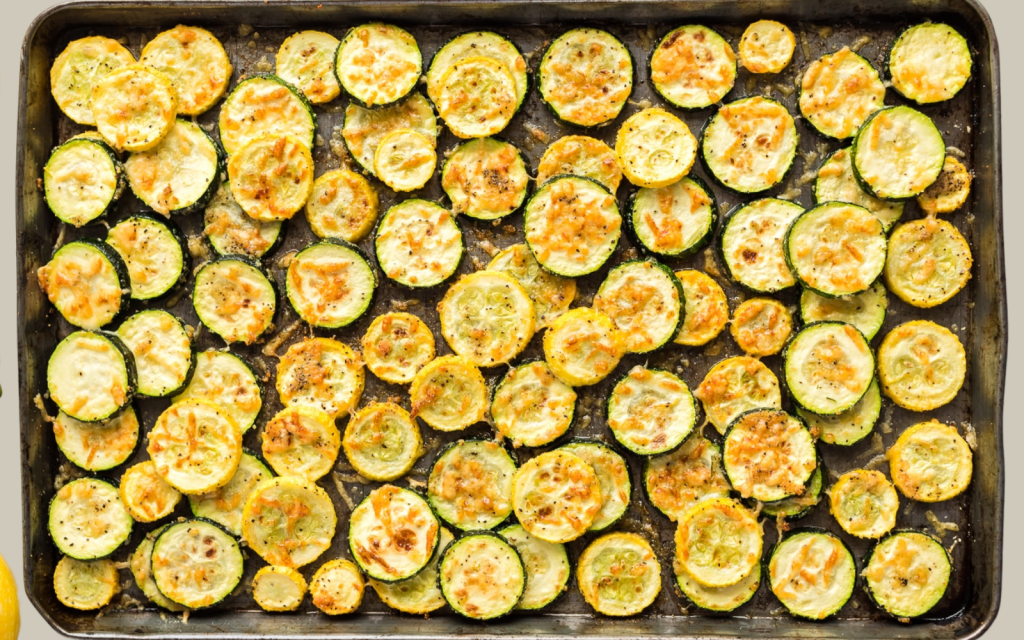 Roasted Parmesan Zucchini Easy Baked
Recipe card
Prep time:5m Cook time:10m Serves: 4 Ratings: 4.5
Ingredients
Zucchini-2
Shredded Parmesan Cheese-½ cup
Salt- required
Pepper- 1 tsp
Garlic Powder-2 tsp
Olive oil- 2 tsp
Preparation
1.Preheat oven to 400 degree.
2. Make slices of Zucchini.
3.Toss Zucchini with olive oil, salt,pepper, garlic powder
4.Place a baking sheet on the tray and place the tossed zucchini.
5.Sprinkle generous amounts of Parmesan cheese.
6. Bake it for 9-10 minutes.
7.Turn on the broil.
8.Broil it for 3 minutes.
9.Crispy Roasted Zucchini ready.
Tools that required:
Bowl
Baking Sheet / Pan
Microplane Grater
FAQ's:
Is it necessary to peel zucchini?
There is no need to peel it.the skin is soft, healthy and easily digestible. there is no harm in eating it.
At which age I can give Zucchini to my baby?
As soon as the baby starts eating solids. generally, the age is 6 months
Can I eat raw Zucchini like cucumber?
Zucchini is easy to digest like cucumbers. Zucchini enhance taste of salads, noodles, wraps, and dip.
Can I freeze Zucchini?
Yes! Freezing increases its life and the taste remains the same.
Does zucchini help in losing weight
The fiber in zucchini helps in reducing hunger. It has low calories. if you eat it regularly you may lose weight.