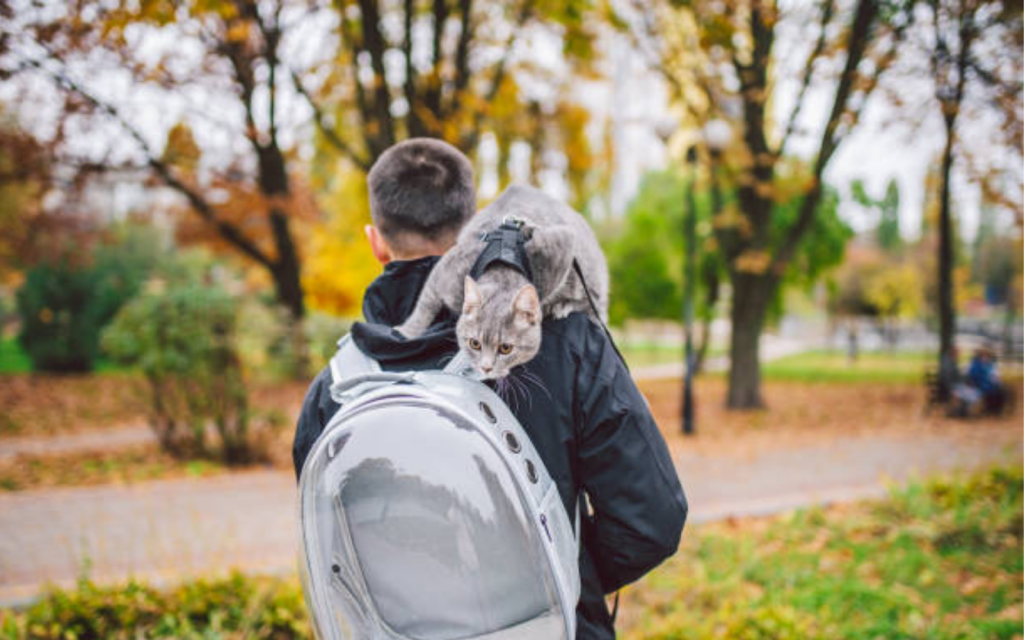 I recently discovered clear backpacks can help you get through the airport and stadium security faster than other bags.
Clear backpacks are transparent bags that can be used to carry books, laptops, and everything else a non-transparent bag would carry.
That's not all
Clear backpacks prevent rainwater and other liquids from getting into your bag. This is one of the major reasons everyone wants a clear backpack so bad. They are also very easy to clean. We have listed down some best clear backpacks for your ease.
How to choose one for you?
The purpose of clear backpacks is simple. whether you are at an airport, stadium, or high-profile event these bags help you to clear security posts quickly. The biggest benefit of this bag is that everything is visible, so there is no need to open it for checking purposes. Usually, all clear backpacks material are more or less the same. There are a few things to consider while buying.
Size: A small backpack is good for short events also for trips you can put your documents in it. But if you carry more stuff then a large backpack is a good idea for you.
Straps: Adjustable, padded straps are comfortable on shoulders. you can carry comfortable bags for a long time easily.
Material: The most important thing to consider is the material of clear backpacks. some bags are made of woven cloth but they are not long-lasting. The best clear backpacks are made of plastic, PVC, or nylon. These are durable and water-resistant.
Best Clear Backpacks detailed review
1.Heavy Duty Clear Backpack See Through by K cliff
Features and Specifications
Weight: 1.6 pounds
Shipping Weight: 1.6 pounds
Manufacturer: CANPEKI
Product Dimensions: 17 x 13.5 x 7
Material: Clear PVC
It is 0.5mm thick.
Rain water and liquid proof
Straps: Padded and adjustable
Zipper: Dual
Check latest prices!
My favourite thing about this bag is its durability. It is made of a very thick 0.5mm material that is 55% thicker than any other clear backpack out there. This is the highest rated clear backpack on Amazon at the moment and it comes with double-padded straps for comfort. It is also water and dust resistant and very easy to clean.
It is very lightweight and can be used by both boys and girls. Adults are also not left out as the strap is adjustable and can hug anybody comfortably.
Specifications:
Dimensions: 17 x 13.5 x 7 inches I Weight: 1.125LBS I Matetial: Clear PVC
Why we like it?
2.AmazonBasics School Backpack – Clear
Features and Specifications
Weight: 13.8 ounces
Shipping Weight: 1.72 pounds
Product Dimensions: 17 x 13 x 7 inches
Manufacturer: AmazonBasics
Straps: Padded and adjustable
Check latest prices!
This clear backpack comes in two sizes for students and pupils – A mini backpack and a standard sized school backpack. It's one of those clear backpacks that comes with side-pockets and a front pocket for storing pens, pencils, sweets and other items you would not need to worry about finding when you need them.
I would recommend this for back-to-school students and pupils. There are pockets for water bottles and mathematical sets. This clear backpack is what your child would call a book bag.
Specifications:
Dimensions: 17 x 7 x 13 inches I Weight: 1.16LBS I Material: PVC Plastic
Why we like it?
3.Clear Backpack With Reinforced Straps & Front Accessory Pocket
Features and Specifications
Shipping Weight: 12 ounces
Product Dimensions: 16.5 x 11.8 x 0.7 inches
Comes in various colours
Rain water and liquid proof
Straps: Padded and adjustable
Zipper: Dual, colourful.
Check latest prices!
This backpack comes with a beautiful zipper closure that keeps items in it secure. The zippers come in various colours for each bag, the most common being red. The straps are padded like a normal bag so you would not even know you're carrying a clear backpack.
If you're looking for clear backpacks without side pockets then this is for you. It's a very linear and sturdy bag without other extra pockets.
This is the perfect bag for minimalists.
Specifications:
Dimensions: 16 x 13 x 5 inches I Weight: 0.75LBS I Material: PVC Plastic
Why we love it?
FAQ's
1- Is it safe to carry clear backpacks with valuables?
This is promoted as a security solution. Putting valuables in clear backpacks is not a good idea.
2- Are clear backpacks durable?
They are made of PVC plastic which is flexible and comfortable on the shoulder however they are not long-lasting like other backpacks.
3- Do clear backpacks come with padded back?
No. Because the purpose of this backpack is clear visibility from all sides. these backpacks are used for getting through security easily.
What to Consider When Buying a Clear Backpack
Reviews and Feedback: One of the most interesting things about popular products like clear backpacks is that they come with user feedback which should determine if you would buy the clear backpack or not. What are users saying about the product? This is also where you find out about the weight, durability and how their experience has been so far. User reviews and ratings are hardly ever wrong so be sure to check them before buying the clear backpack.
Product Information: This is where you would find the size of the clear backpack. Their sizes and weights vary for every clear backpack and you can tell by looking at this section. Be sure to also look out for information about your resident for the clear backpack in the product information section.
Customer Images: You would find these when you scroll the product page on amazon. Images will give you a sense of what the product looks like while in use.
The Material type: Here is a pro tip, PVC Polyesters are easier to clean.
How to Take Care of your Clear Backpack
Keep all sharp objects away, especially needles and pins.
Clean with Soap and water: One of the edges clear backpacks have over other backpacks is that they are very easy to maintain. The stains on these backpacks can easily be cleaned with just water and in some cases, soap and water if the stains refuse to go away at first.
Keep away from dyes and other inks: A shiny clear backpack is very tempting to write on especially if your kids like to write on anything they find. You might be able to clean off the first few stains but a dye stain can make a mark if not cleaned on time. Not to mention the time and frustration of cleaning the clear backpack every time it happens. The safest thing to do is to keep all ink and dye away from the bag.
You might also like one shoulder bags. Look for more fashion or may be cat backpacks