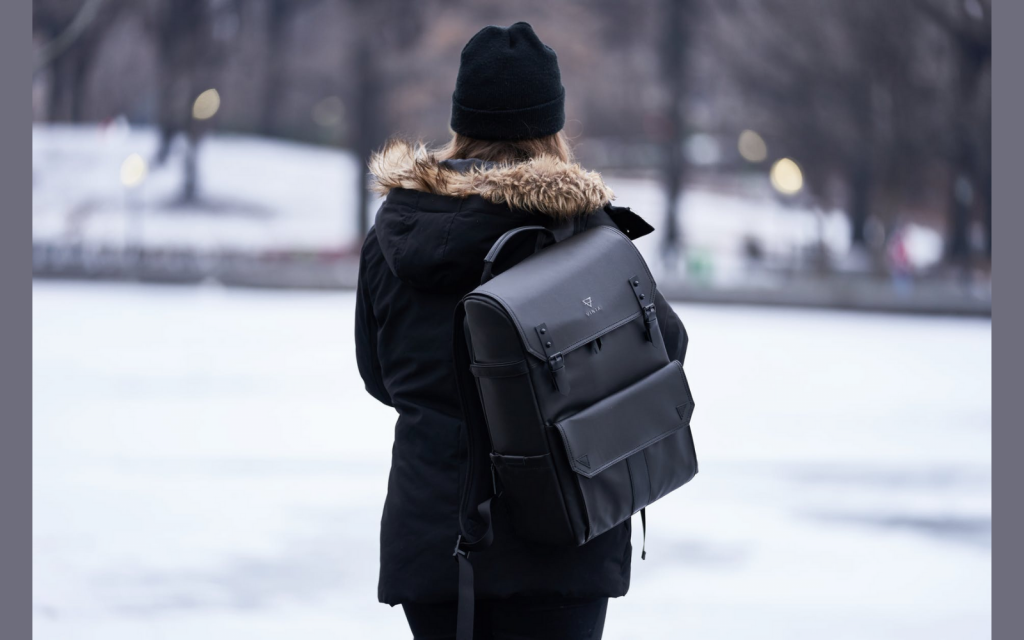 Laptop is a part of attire for a businessman.  it's very common for Businessman to travel to different countries and a laptop shows their taste of fashion. finding a best business laptop backpacks for travel is as important as finding a great business suit.
Backpacks are evolving these days. There was a time that backpacks looked really great on students, pupils and hikers alone. It was almost considered a taboo to wear a suit and a backpack to work at the same time. It was like smiling in pictures in the late 1820s. Everyone would think you were crazy.
These days, everyone carries a backpack, even the delivery guy and the mailman who comes to drop your mails in the mornings. The world is breaking stereotypes and leaning towards comfort each day.
For backpacks, what makes them really high on demand right now is the fact that manufacturers are innovating and making them better. New backpacks have also been technologically included to make our lives better daily. For example, all new, modern backpacks come with USB charging ports in case you need to charge your device on the go or while you're outside your home.
What to look for in a Best business laptop backpacks for travel:
As a business professional I travel to different countries and my personal opinion is the following:
the compartment having the laptop should be made of a very soft material.
my backpack should have a compartment for glasses.
a water bottle compartment is a must.
RFID protection is great.
I like small pockets because I like to keep things organised.
a holder to stick it to the carry luggage.
and it could be balanced straight up
Let's take a look at the best 3 Laptop Backpacks for business Professional; These backpacks are also backpacks that fit both genders perfectly. So they can be used by both men and women.
The ultimate list of Best Business laptop backpacks for travel list:
1.Matein Multipurpose Laptop Backpack
Matein's Laptop backpack is an 18-inch backpack that with over 5 compartments in it for everything you would need to start your day at work. Everything, including a compartment for your bottle of drink, water or anything else you enjoy drinking at work.
It comes with a 15-inch compartment for your MacBook and notebook. This separate compartment has a strap that keeps your device in place so it doesn't wiggle or shake while you walk to work.
It has a main compartment which is the largest part of the backpack where you can keep heavy accessories and even other backpacks and spare clothes. This one is considered the best laptop backpack for travel.
It has two side pockets for drinks and water bottles for when you're walking on the road and don't need to constantly reach into the backpack. The two side pockets are also useful for holding up snacks, earphones, shades and other accessories.
It also comes with an external USB charging ports that support both normal USB and USB C cables. This is expected as all modern backpacks come with this feature.
Features and Specification
Multipurpose: Yes
Water Bottle Slots: Yes
Water Resistance: Yes
Lightweight: Yes
Comes with USB Port: Yes
Headphone port: No
Luggage sleeve and strap: Yes
Anti-Theft Pocket: Yes
Washing Machine Friendly: No
The backpack is made of water-resistant polyester material that doesn't soak water in. The water would bounce off as they drop on the material.
One of the nicest thing about this laptop is this is built for laptop protection your laptop will be very secure plus this laptop has great amount of storage space this is one of those laptops who can do justice between space and elegance
The backpack is very sturdy and stands on its own. Especially when you have so many contents in it. I understand you are looking for a professional-looking backpack for work. This is it and more. The backpack can also be used as a travel backpack and school backpack. There is enough room in it for your trip clothes and books.
Pros
It is water-resistant
It is multipurpose. So you can use it for other things outside work
It comes with a luggage strap and suitcase sleeve
It has an anti-theft zipper back pocket.
Cons
It is not safe in a washing machine because a washing machine could damage the USB charging port.
No padding at the base of the backpack.
2.Mancro's Lockable Computer Backpack
Are you tired of suitcases and just feel like switching up to a backpack that would come with locks like an actual suitcase where you don't have to worry about your documents and data? Well If you are then this backpack is for you.
Mancro's backpack is 17 inches in size and would take your MackBook, notebook, iPad, iPhone and other similar devices all at once in its secure compartment.
The shoulder straps and padded 5 times for comfort and it comes with durable metal zippers that you can actually lock for extra security. It is multipurpose like most other backpacks and it comes with advanced features such as a USB port and water resistance. This one is the best slim laptop backpack.
Features and Specification
Multipurpose: Yes
Water Bottle Slots: Yes
Water Resistance: Yes
Lightweight: Yes
Comes with USB Port: Yes
Headphone port: No
Luggage sleeve and strap: Yes
Anti-Theft Pocket: Yes
Washing Machine Friendly: No
We added Mancro's backpack to this list because it is beloved by buyers on Amazon and we believe backpacks can also come with the same level of security suitcases have provided over the years.
Pros
It is waterproof.
The main compartment comes with a lock so you never have to worry about getting robbed.
It has a luggage strap in case you need to strap it to a travelling backpack
It has an anti-theft zipper back pocket as well
Cons
Do not wash with a washing machine. The USB port and locks could rust or get damaged.
3.Volher Durable Laptop Backpack
Most backpacks these days are alike in so many ways but not many of them are padded on every side to provide extra comfort and content safety. Many backpacks would fall and damage the contents in the backpack but not this one.
Volher's durable laptop backpack is also 17 inches in size and it is made of high density and water repellent fabric that makes the backpack really hard to get wet.
This is also one of the reasons why your laptop and other devices will not be damaged if the backpack gets hit mistakenly while you're on the road to work.
It comes with a really sturdy handle at the top for when you don't feel like carrying the backpack on your shoulders. Speaking of shoulders, the straps are padded with foams for comfort so you can carry the backpack around for hours without stress. You would not know how much this means until you attend a seminar or a keynote. The straps are also semi-ventilated to get air inside it so you don't sweat on the shoulder regions.
Features and Specification
Multipurpose use: Yes
Water Bottle Slots: Yes (2)
Water Resistance: Yes (gets damped by rain)
Lightweight: Yes
Comes with USB Port: Yes
Headphone port: Yes
Luggage sleeve and strap: Yes
Anti-Theft Pocket: Yes
Washing Machine Friendly: No
Like other backpacks, It comes with the usual USB port and a power bank compartment in case you ever need to charge on the go. This Volher backpack also comes with a headphone port for those who love to listen to music while cycling or simply on the road, especially in areas where you can't take your phone out.
You can fit a wallet in the anti-thief pocket
Pros
It is water-resistant
It is also a multipurpose backpack
It comes with a luggage strap and suitcase sleeve for travelling
It has an anti-theft zipper back pocket for wallets and important documents.
Cons
It is not washing-machine-safe because of the USB port.
What to consider when buying Backpacks for Business Use:
Water Resistance: Water could damage the contents of your backpack when you're on a trip or on your way from work. Be sure to confirm the backpack you're about to purchase is water-resistant or repellant.
Durability: A lot of modern backpacks are sophisticated but they don't last for up to 1 year and it should not be so. Be sure to check how long the backpack would last. You can do this by checking the backpack description page. You can also look out for warranty or ask for answers on the questions and answers section.
Anti-theft: Some backpacks come with security locks. You should go for those ones if you carry important documents around.
Size: The size of the backpack matters a lot because you don't want to buy a backpack that would be smaller or too big for your Macbook. You should not the size of your devices and how much space you would need before buying the backpack.
Accessory Slot: An accessory slot could be where to put your snacks or water bottles. They can't simply belong to the same compartment with your work papers and laptop. So it's important to look for a distinct area to for accessories. Backpacks should come with accessory slots on the side. This part is also known as the water bottle slot and they are usually on both sides of the backpack.
FAQs
Which backpack is best for traveling?
Different websites can tell you different names in different brands try to promote their own products but remember whenever you are buying a laptop backpack for business travel you need to follow to two things:
your laptop should be protected and has a proper compartment
second you have space to put accessories because obviously were travelling
Are backpacks acceptable for business?
Oh yes they are this is why Elegance is one of the most important factors while you are buying a laptop for business just take care that your laptop backpack does not look like you have been travelling for years or you are ready to travel somewhere in the mountains
Is it safe to carry laptop in backpack?
This depends on are you carrying a backpack which has a protection for example a lock for the material of the backpacker something strong if yes then yes your laptops are secure in your backpacks
What size backpack do I need for Travelling?
There is no rule of thumb for this it depends on your personality and how do you want to carry if you are comfortable with the bigger one a big one is always better because it can carry more thanks normally a 70 litre backpack is good for both business and travel but again making sure that laptop compartment is separate for ladies it might be shorter maybe a 60L or 50L compartment is fine
Is it OK to wear a backpack with a suit?
We would recommend not to and the reason is that your laptop backpack strap may wrinkle your jacket and also sometimes the straps are made of rugged material which may damage the suitable but remember that laptop backpacks always have a handle through which you can carry the backpack
Maybe you are into one shoulder backpacks if yes then check out this article I wrote about one shoulder backpacks which are casual fun and durable.