One of the things I like about Nordic Ware egg poacher is how fast you can poach eggs with it. I mean, Microwaves are generally fast for poaching eggs right? But it's even faster to poach an egg with this egg poacher because of the hard plastic material it's made of and how fast it absorbs heat when placed in a microwave.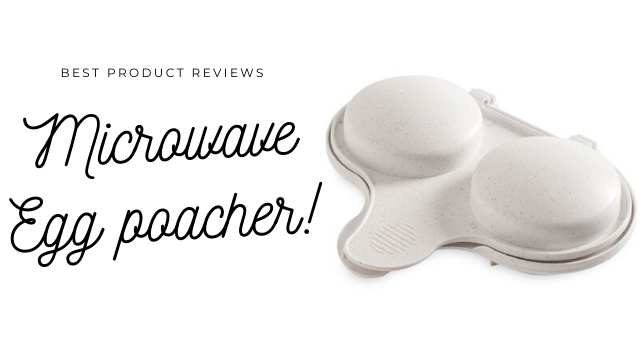 Nordic Ware egg poacher is a very simple egg poacher specially made for microwaves only. This does not mean it won't work in your cooker but its recommended for Microwaves alone. Each Nordic Ware egg poacher comes with two slots for 2 eggs and a lid you could snap tight to poach your eggs at any time. The snappable lid also prevents excess heat from getting into the egg and makes sure the eggs do not explode in the Microwave.
Do you lose interest in your food when it cooks for a long time? This egg poacher is so fast that you could poach eggs in 2 minutes and get your breakfast served on time.
It's also small and would hardly take up space in your kitchen. It's one of the smallest egg poachers I have seen. You don't need a manual on how to poach eggs with it. It's that simple. Just break your eggs into the poachers, add some water, lock the snappable lid and poach for 2 to 3 minutes depending on how hard or soft you want the egg to be when it's ready.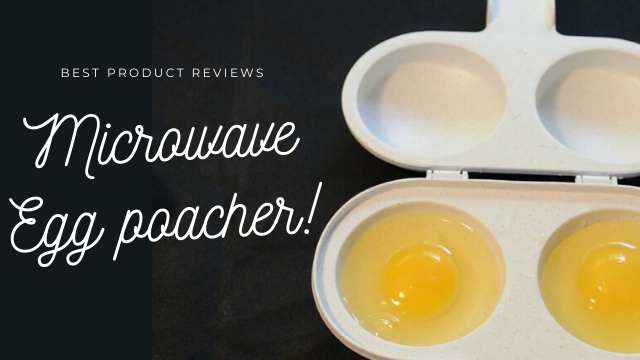 The hard plastic is both BPA and Melamine free.
Pros
They retain the nutrition of your eggs.
They are very affordable
They are very easy to clean and maintain.
Yes. They are dishwasher safe. They have been tested by buyers
They are safe for kids.
It is made in America
You can spray it with cooking spray. It's not necessary
The eggs come out equal on all sides
It works in Microwaves that do not rotate food.
Works perfectly for both large and small eggs. Output could be poached to soft or hard egg as well, conveniently
Cons
They only come with two spaces for 2 eggs. You would have to repeat the poaching process if you're looking to poach more than 2 eggs each day.
The hinges could be broken if you force-open it
It is only built for Microwaves.
Poacher could tip over while adding eggs into it. You have to put it on a steady/balanced surface to prevent that from happening.
Features and Specifications of Nordic Ware egg poacher
It has a solid, tight cover for egg safety
Microwave friendly: Yes
FDA Approved: Yes
Dishwasher safe: Yes
BPA Free: Yes
Multipurpose use: No
Heat Resistant: Yes
Retains Nutrient Quality: Yes
Requires Cooking Spray: No
Now comes the question, How do you use a microwavable egg poacher? or Can you poach an egg in the microwave? let us answer you with a few step instructions.
How to use a microwavable egg poacher?
We are specifically talking about Nordic Ware, But most of the microwave egg poachers, come with 2 compartments for poaching the eggs/

break open your egg into each compartment, and pierce the yolk with any sharp object.
Add half tablespoon of water at the top of each egg.
In case you are making one egg fill the other compartment with three fourth quantity of water.
Put the egg poacher in microwave for about 40 to 60 seconds
Wait a few seconds for the eggs to settle.
How to clean the egg poachers and the microwave:
The best thing about using an egg poacher with a lid is your microwave is always clean. There is no need to clean the microwave and nothing goes out of the cover egg poachers. That is why we always recommend having a microwave egg poacher which is covered with a lid.

talking about the egg poacher itself, it's very easy to clean just rinse it off after the use and clean it with a wet sponge. The longer you wait for cleaning the difficult becomes it's always recommended to clean it as soon as possible.

Watch a video on how to use this egg poacher:
Are microwave egg poachers any good?
Yes, microwave egg poachers are as good as Silicone egg poachers, as most of the microwave egg poachers come with the LID. microwave rays do not directly affect the egg, microwave just makes the surface of the equipment hot, which makes it easy for that poacher to poach the egg, you can read more egg poacher reviews here.